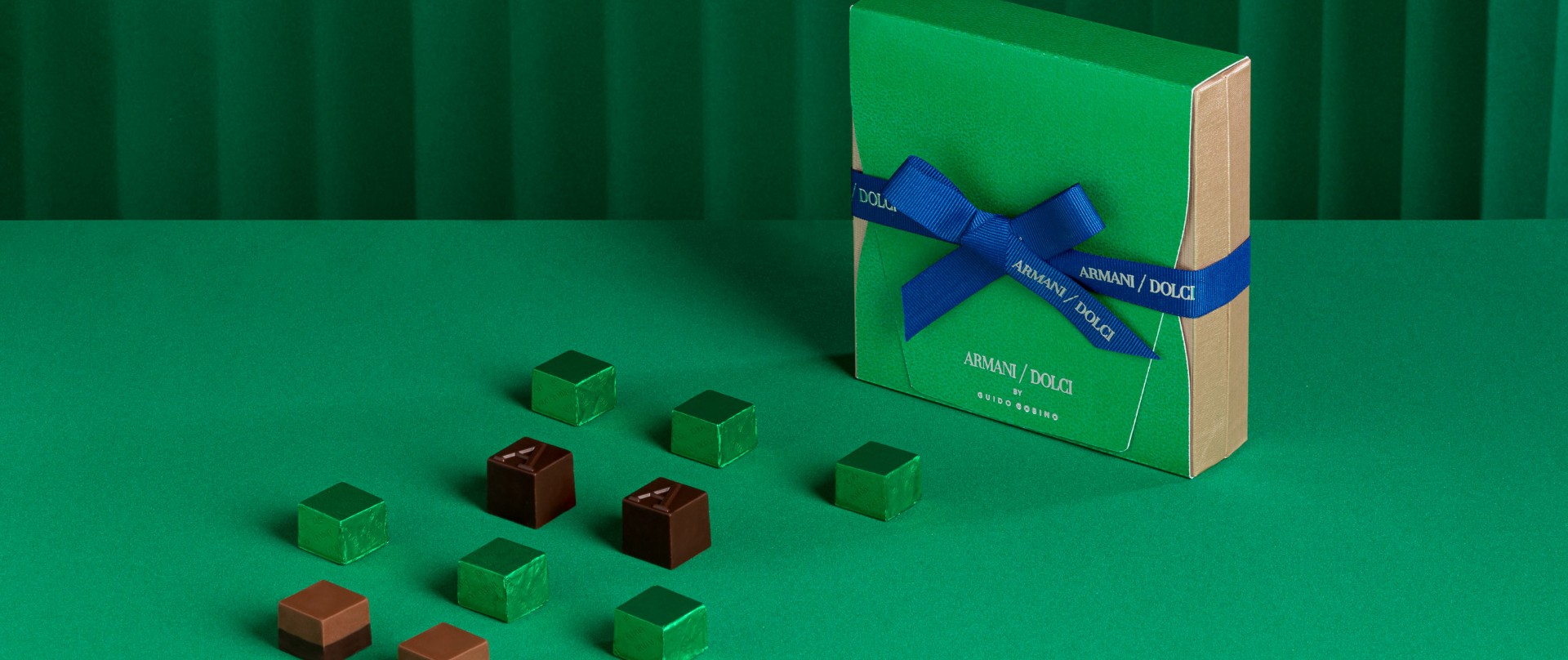 The Armani/Dolci by Guido Gobino Autumn 2022 Collection is inspired by the geometric design of the new bag, as seen in the Giorgio Armani women's ready-to-wear autumn/winter 2022/23 collection.
The elegant packaging is tinged with intense colours, with emerald green sleeves and a branded contrasting blue satin ribbon.
The wide range of products is enhanced by a new limited edition praline: a delicate double-layer chocolate cremino with dark chocolate and gianduja, wrapped in green aluminium foil.
The boxes of sixteen pralines each contain eight limited edition chocolate cremini together with four dark and four milk chocolate pralines, all bearing the Armani/Dolci 'A' logo.